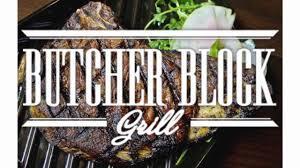 Red Meat Lover's Club Presents our first ever Kosher "meating" "Rabbis and Ribeyes"
When the Secretary of Steak gets asked the same question over and over again, "Are you going to be making a Kosher "meating" the answer eventually needs to be "YES!"
Thursday, December 16th at 7pm "Rabbi's and Ribeyes" will be the Red Meat Lover's Club first official Kosher beef throwdown.
The Menu provided by our friends at The Butcher's Block will be endless
To Start….
Short Rib Sliders, Mini Mixed Meat Kababs, Sushi Platters, Sliders with crispy onion straws, An Israeli Salad stations so we can balance things, monster pigs in a blanket and more…..
Then Things will get dramatic……the MAIN course.
Stations of Ribs, Islands of Briskets, Peninsulas of Roasted Lamb
Sides like potato wedges that the Secretary of Steak deemed the best he has had in Florida, some mashed potatoes with all the fixings and a nice pasta salad for the marathon you will run one day.
Dessert will be a fresh Donut bar (Mic Drop)
The bar will be TOP SHELF and OPEN.
Cigars will be provided by Alec Bradley Cigars and included in price of ticket.
In a nice nosh we trust,
The Secretary of Brisket
Without the below Partners In Prime we are nothing (Shop Local)
Ross Berman ….Merrill Lynch Boca Raton …Wealth Management Advisor
Michael Alexander…Bank of America …Residential Morgage
Zac Campbell Northwestern Mutual …life insurance
Ken Mordechai Diamonds East International Jewelry and Watches (wholesale prices to RMLC)
Richard M Davidson Totality Chiropractic chiropractor and wellness center . Nicest guy ever
Lee Cohen personal injury lawyer 1800CallLee
Matthew H Maschler residential real estate and matthewMania president of epic
Ryan Boylston 2TON creative agency
Van Kirk & Sons Pools & Spas pools and hardscaping
Scott Zankl EXCELL AUTO GROUP exotic cars and our "go to" charity support item. Thank you for the Rolls Royce dreams
561 Signs & Printing our printing specialist
Jarred Smoke Allstate Insurance, property insurance to the stars (and the secretary of steak)
Rick Jultak Marc FineShawn Ellen Apple Insurance and Financial your personal health insurance specialist
Smoke Inn Cigars Abe Dababneh you are amazing.
Douglas Rudman, Rudman Law Group …..criminal lawyer https://www.flatriallaw.com
Nathan E. Nachlas, MD Nose and Sinus Institute of Boca Raton , Plastic and Reconstructive Surgery of the nose, sinuses and face www.drnachlas.com
Jimmy P's Butcher Shop, official meat supplier of RMLC https://www.jimmypsbutchershop.com Do Not get tastier then our Waygu #7 Australian Beef! Epic is the starting point on this meat.
Robert Schneider www.anytime-doctor.com The Secretary of Steak's doctor. Conceirge Services 24/7 individualized care
Does not get better then when you need a doctor you gotta a doctor
find us at
www.rmlclub.com