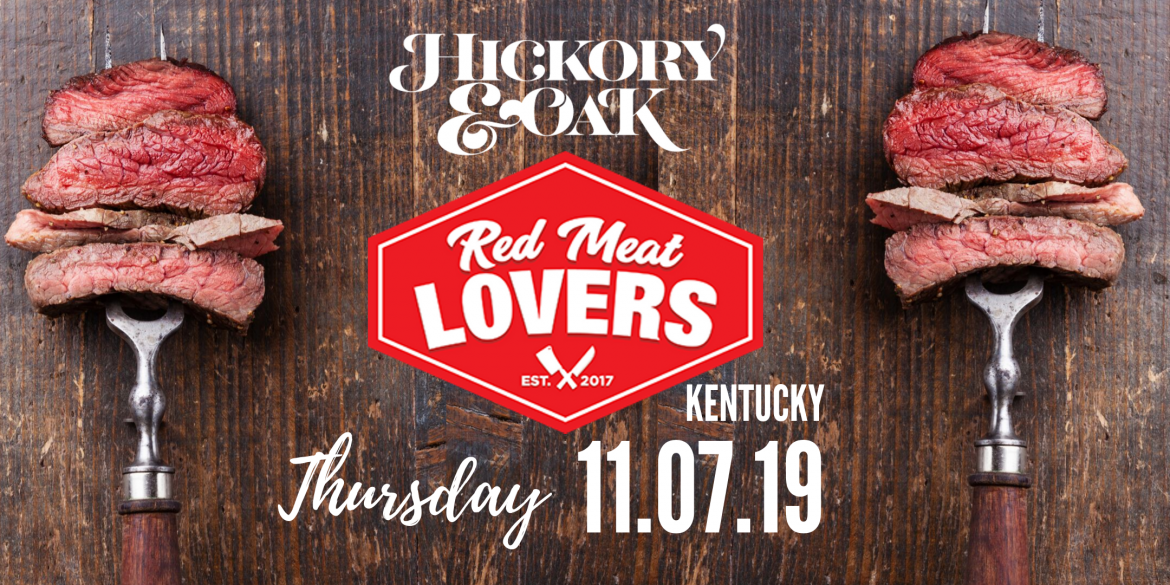 Join Hickory & Oak and The Red Meat Lovers for the BEEFIEST party Bowling Green has ever seen!
Do you like red meat? Yes? This party may not be for you then. Do you LOVE RED MEAT? YES!!!! Then this is the party for you.
Join Hickory & Oak for the OFFICIAL KICKOFF of Red Meat Lovers Club Kentucky on November 7.
We're working on finalizing the menu right now, but we just teamed up with our beef partners What Chefs Want and our friends from Simpson's Meats for a 30 Day Dry Aged Steamship Round as an appetizer.
The menu will be posted this weekend, but here's what you can expect. Four to five wonderful meat courses. Complimentary cigars. Select Cocktails, Wine, and Beer included in the cost of admission.
Also…there will be a silent and live auction where all proceeds will go to benefit the Boys & Girls Club of Bowling Green.
This will be a night you don't want to miss. Hickory & Oak will be closed for the evening so this will be a private event and an evening unlike anything Bowling Green has ever seen!