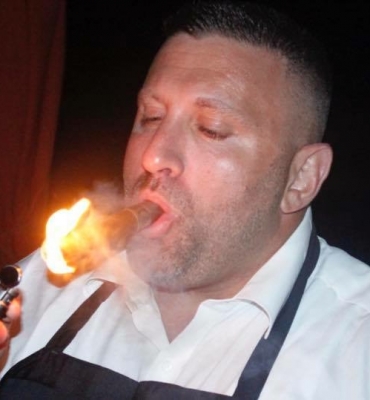 EVAN DARNELL
When Evan was just a baby he asked his mom…."Mom, why are you feeding me all this milk when you know I need braised meats and chops."
Fast forward to 1994 at Tulane University's dining hall, Evan sees a flyer on a table advertising S.A.V.E (Student's Advocating Vegetarian Eating). Right away the future Secretary of Steak knew the Red Meat Lover's Club needed to be established to counter this radical group of asparagus eaters. From freshman to senior year, monthly "meatings" of all you can eat cheeseburgers, potatoes, and draft beer were looked forward to by the club's 300 members.
Upon graduating, Evan took to the old business he loved most, food and beverage, and managed some of the highest profile restaurants in New York City for 20 years.
After 20 years in the restaurant business, Evan moved his incredible family to South Florida to live in the sun. This move from cold and snow to flip flops and beaches has proven to be a wonderful decision.
In September of 2017, the Red Meat Lover's Club came out of hibernation after almost 20 years at Seven Bridges. The Secretary of Steak's new mission is to create the most creative, powerful, gluttonous dining group in the country.
Monthly "meatings"are the highlight of many men's social and business calendars for the sole reason of eating, laughing and getting to know all of our "steaksmen."
Evan strives to create bonds between all members and create unique experiences that only a man whose neck is the size of average waists can create.