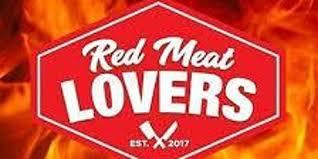 Red Meat Lover's Club and Davidoff Tampa Create a Unique Dining Experience that will define the world's best steak.
Steaksman,
Red Meat Lover's Club is proud to partner with Corona Cigars and Davidoff Tampa for the first ever RMLC stand alone Tampa "meating"
As the world gets more complicated, we get more simple.
We are going to gather to answer one basic question on Thursday, March 18th at 7pm.
What is better? Wagyu Beef or Prime U.S Steak.
We will also have a special tool to find out the answer….the almighty vote.
This dinner will be held at Davidoff Tampa the site for epic battle of world beef domination.
This event will benefit one of our own's battle against cancer, Najoua Laroui. All auction proceeds will go directly to making her cancer battle easier. Everything matters.
We will have a live, silent and raffle fund raising opportunity throughout the night.
The Plan…….
Cigars, Heavy apps, meaty "salad" course, Round 1 Wagyu Beef, Charity Auction, Round 2 US Prime, Charity Auction, Vote, Cigar, Something Sweet
Apps
Sexzchef Bacon Tree, Stuffed Meatballs , C.A.B filet mignon Philly gold cheesesteaks, pastrami ruebens
"Salad"
Pig in a Comforter with spicy mustard
Main Course #1
8 oz Strip Steak Wagyu #7 with 'chefy' sides (special Japanese Kobe supplement available)
Main Course #2
8 oz Certified Angus Beef Prime Strip Steak with 'chefy'sides
Dessert
slab of cheesecake
The dinner will be limited, the steak will be perfect and the FSG cigars, Macallan will be flowing.
I can not wait for this one……could be best "meating" yet?
Special All Day Eating Ticket available . Multiple lunches will be included. AKA RMLC roadtrip style with next breakfast.
Your Secretary of Steak
This dinner will have a special auction for one of our own