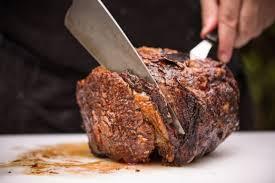 Red Meat Lover's Club presents a night of delicious meats and large format wines for Inserra Family Diabetes Research Institute.
Chef Jamie Knott and the Secretary of Steak come together for the 3rd installment "Meating" at Saddle River Steakhosue.
This night, Friday November 11th, will present a night of large format
The night will start with …..
Heavy, heavy passed , this will be an integrity test for you. Don't be the person who fills up on passed.
We will then consume large format meats served butler style throughout the restaurant.
The cuts will be served in large format… example of dinner will be whole ribeyes, whole beef shoulder, whole pig, whole steamships.
The sides will be a garnish because this night is all about the glorious beast.
The beverage will be focused on large wine bottles, a format that isn't served very often but this night we will have the numbers to consume the multi liter bottles.
Red Meat Lover's Club will bring in their signature auction to raise money for Inserra Family Diabetes Research Institute.
The goal is simple…..have an amazing night, celebrate each other, unite in causes and highlight the sponsors of the evening.
Rookies fill up on the apps,
The Secretary of Steak