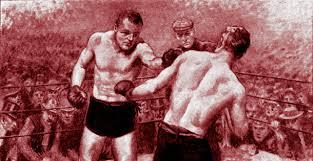 A night of boxing, steaks, drinks, cigars and getting to know each other in an epic setting for a deserving charity.
When the Secretary of Steak dreams of events he needs to plan "meatings' never seen before.
Epic dinner experiences that will be talked about for years.
January 28th we roll into unchartered territory.
"A night of boxing at Delray Boxing Club"
A lineup of warriors with throw hands while we throw down prime cuts of beef and brown spirits.
5 fights…..with the crowd determining the winner.
The cash bar will be open for cocktailing , the cigar lounge will be set up, the fights will be insane.
Dinner will be socially distanced and the food menu will be created by Potions In Motion via Sexzchef (the official chef of Red Meat Lover's Club)
Wagyu Sliders, Prime Beef Meatballs, philly cheese steaks, pulled beef mac and cheese, loaded Sexzchef Bacon cheese fries, cheesecake
Various upgraded experiences available but every ticket will include a truly unique experience.
Every ticket will come with a cocktail ticket
Cigars by Montecristo and we will create a cigar bar lounge outside
THIS WILL BE THE EVENT WE HAVE WAITED 10 MONTHS FOR