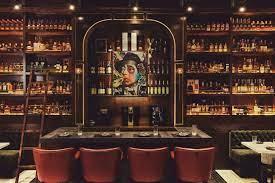 Red Meat Lover's Club and Warren team up to present a menu tasting of special items and delicious brown spirits for an amazing cause!
West Delray Beach, home of the Red Meat Lover's Club, the Commander In Beef and South Florida's most dynamic brown spirit beverage program and American gastronomic meat emporium Warren.
We gather to taste the many culinary offerings of Warren.
Fine Spirits will take front stage while we enjoy each other's company.
The "meating" will be held in the covered patio and we have secured our favorite new space Carmela next door for some seating, air conditioning and sweets.
This will be an extra special evening and a way to taste the best of the best in culinary delights.
Thank you to our amazing Partner's In Prime for allowing us to do what we do
The charity will be SCOPE (Summer Camp Opportunites Promote Education) www.scopeusa.org
Thank you to Spencer and Ryan Brodie for the introduction to SCOPE
We will have a silent and live auction for this amazing organization