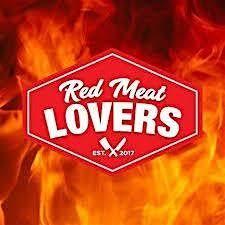 We combine poker with NYY Steak… Flushes and filet, straights and sirloins, Trips and T- Bone's for George Snow Scholarship Fund.
The Secretary of Steak has called upon Seminole Casino Coconut Creek to create the Ultimate Poker, Steak and Cigar Night.
NYY Steak will be passing out beef bites of beef while we play poker.
The night will be completely unique….the fun of a poker tournament and the deliciousness of a night at a world class steakhouse.
Bounties will be had for meaty prizes and Top 6 players win cash and prizes with a prize pool of $10,000.
1st $5,000. cash and a Poker Championship RMLC Belt
2nd $2,500.cash
3rd $1,000. cash
4th-6th $500 cash
We will have a loser lounge on the patio of NYY Steak with a cigar buffet powered by Casa De Montecristo and NYY (more meat)
For those that don't play poker, our loser lounge will have a seperate ticket if you just wanna consume serious beef and smoke a few cigars on the patio of NYY.
Our charity partner will be George Snow Scholarship Fund via Brad Winstead's Boca Ball Room Battle Team , we will be creating our signature silet auction, live and silent auction to benefit this amazing organization.
Will have a live raffle for a bottle of Pappy Van Winkle 10
This night will be full of fun in a way only Seminole Casino Coconut Creek and the Red Meat Lover's Club can create.
Rebuys will be going to the charity, the auction will be going to the charity and maybe first prize will be going to you!
We will also have 10 "celebrity" bounties, if you knock them out you earn a $250 NYY gift card.
YOU UST BE 18 YEARS OLD TO PLAY AND MUST HAVE A CASINO REWARDS CARD TO PARTICIPATE, you can sign up for rewards card before tournament.
Please note….this night will be historic, wil be sold out quickly….invite your crew for one of the most unique nights the RED MEAT LOVER'S CLUB has ever created.
About George Snow Scholarship Fund …..
The George Snow Scholarship Fund helps hard working students in South Florida to graduate from college by providing financial aid and wrap-around support services. Our goal is to ensure that no student is deprived of an education because of a shortage of funds or lack of support.