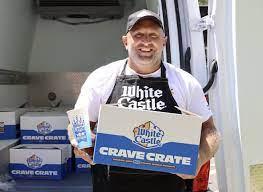 The Secretary of Steak is throwing a lunch with all his South Florida favorites….and it happens to be his birthday, so you gotta come.
We gather and beef during the day….sun will be shining while we have an epic event. This event will be too much fun.
We will celebrate each other will we help the Secretary of Steak usher in his 47th birthday.
The Menu….manned by the owners of each business….
Windy City Pizza coming strong with pizzas and the best chicken tenders in Delray Beach served sexy style.
Mistah Lee's BBQ bringing brisket sliders and pulled pork sandwiches
Top Round bringing the nosh think prime roast beef sandwiches and beef on weck
Easy Meats bringing a whole proscitto, slicing it nice and thin
Sexzchef bringing the beef carving station of the Secretary's dreams
Los Bacados brisket tostados ….TV famous
Potions in Motion bringing a full open bar included
full cigar buffet included
MS Society is our charity partner, close to the heart of The Secretary of Steak as his much better half has MS…..
best event ever? definitely the best lunch event guaranteed
Thank you to Hagerty Garage + Social for hosting!
We have created a webpage for donation….big goal at $25,000 but we go big without exception