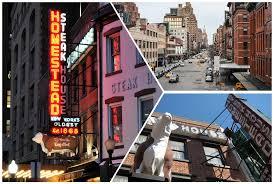 Red Meat Lover's Club and Old Homestead's Sherry family gather in Boca Raton for one night of steakhouse deliciousness for Caron Foundation
A lot can happen in one night…. people fall in love, people laugh, celebrate, cheer and create moments that will live forever.
Saturday November 13th is one of those nights. We will gather and take the Red Meat Lover's Club to the next steak level.
The Sherry family, NYC Steakhouse royalty and owners of the Old Homestead will be sharing the history of meat packing districts oldest and most iconic meat institution.
The backdrop will be Excell auto….think Ferrari's , Rolls Royces and Lamborghini.
This feast will be a sit down affair after a delicious cocktail hour,
The bar will be open, the wine will be flowing and the cigars will be amazing.
The charity part will be Caron Foundation, an invaluable resource for people with addictions.
We will have a short and inspiring keynote speaker, Adam Jablin, founder of the Hero Project.
We will have a silent, live and raffle for the Caron Foundation.
The Menu
Passed
The Old Homestead Mini Burger
Sexzchef's Pigs in a Comforter
The Old Homestead's Meatball
Short Rib over Anson Mills grits
We Sit…..
Steakhouse Wedge
Crispy iceberg lettuce, Maytag blue cheese, bacon
Main
7 oz. Sliced Sherry Brothers New York Strip and 4 oz. Sliced Filet Mignon (one Plate) OH Steak Sauce
or the
VIP ticket (very important Piece of Meat)
24 oz OH Ribeye steak
The Sides
Grandma's Cream Spinach
Crispy Sherry Potato Cake
The Dessert
Big Fat Chocolate Cake