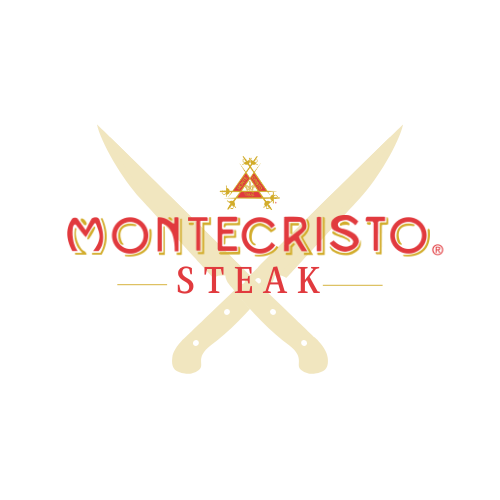 Casa De Montecristo and Red Meat Lover's Club collaborate to bring Montecristo Steak to Nashville for one night only with Chef Matt Bolus
The time is now to rename Nashville's Casa de montecristo! One night only…..Montecristo Steak.
The Secretary of Steak and Team Montecristo has tapped the Red Meat Lover's Club's Steakman, Chef Matt Bolus to provide an off the menu experience that can be classified as "meat mountain's with a view of deliciousness."
Think large format meats, buckets of brown spirits, cigars by the handful, philanthropy and making fellow "meating" members into new friends.
Buffalo Trace Distillery will be featured throughout the evening.
The scene will take place Nashville's Casa De Montecristo, the music will be live, there will be a live auction and beyond.
Don't eat lunch, rookies fill up on the appetizers and be prepared to have an evening you will remember for a long time.
Montecristo Steak Menu by Matt Bolus
Passed
Bolus Burger sliders
Benton's Bacon and Benedictine tea sandwiches
Chicken fried steak on a stick
We Sit……
"Salad":
"Pigs in a Comforter"
Fancy-hotdog wrapped in dry aged beef fat brioche, served with Crown Head smoked dijon mustard and a small bed of arugula
Main Courses
Pork shoulder Khouri with bourbon caramelized onions
and…….
Slow roasted beef with tobacco infused creamy horseradish
and a Special Japenese A5 suppliment steak +110 (you need this in your life)
Sides:
Collard Greens and Benton's Ham
Sweet Potato Pommes Robuchon
Sourdough and whipped pork caramel butter
Dessert:
Dark Chocolate Brownie with Pork Fat Caramel and cigar smoked coffee ice cream
You need this is your life.
Thank you to our sponsors and if you would like you business highlighted before , during and after the event. Be a sponsor of the evening.
100% of a raffle and Special live and silent auctions will support Crossroads Campus
As a club we will United in this Cause.
A limited RMLC 48 hour eating fest ticket will be made avaliable (many restaurants and experiences will be added to this ticket)
about Crossroads Campus
Crossroads Campus: Caring For Humans & Animals
Love heals, and powerful life lessons can be learned through caring for others. This concept is at the heart of all that we do at Crossroads Campus. We have a deep love and appreciation for two-legged and four-legged members of our community and work hard to better the lives of both through the healing power of the human-animal bond.