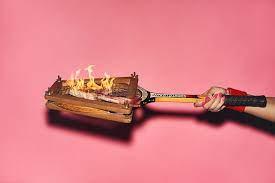 We will crown the meatball champion and consume all the meats in "Meatsville" for St.Judes Children's Hospital and tennis will be had.
The Delray Beach Open is a special time of year.
The best professional men's tennis players gather to compete in a tennis tournament and instead of just watching tennis and snacking……
The Red Meat Lover's Club will gather like minded steaksman and consume an epic feast of various meatballs and steak, raise a glass or two of something delicious and UNITE IN CAUSES
The backdrop is the evening matches of the Delray Beach Open but the real competition will be between local restaurants…..who has the best meatball in South Florida?
Red Meat Lover's Club will have our own tournament …..who reigns supreme in the meatball game?
Every guest will be given one voting coin….the people will decide along with our esteemed panel of expert carnivores.
We will have an amazing night of unlimited passed meat centric apps, meatball stations and cocktails provided by our esteemed beverage sponsor.
We will have multible restaurants offering their best meatball offering.
Restaurants like Rose's Daughter, Prezzo ,M.E.A.T Eatery, Runyon's Steakhouse, Windy City Pizza, Rara Pizza and beyond.
We will have our signature auction for St. Judes Children Hospital
Each ticket will allow you to enjoy the matches throughout the day in our grandstand section dedicated to the Red Meat Lover's Club.
Negroni bar will be open with Sipsmith Gin.
VIP ticket will get you a reserved seat and a special A5 Japanese strip steak (4 oz)
Will this be the night a meatball champion is crowned? YES
We will have judging panel and crowd favorite meatball with trophy (love a good meatball statue)
Will we be raising money for an amazing cause? YES
Can this be the most exciting , stomach filling event the Delray Open has ever seen? Yes
Separate Casa De Montecristo smoking lounge will offer included cigars in your evening!
Every ticket will come general admission seat.
Epic is the Starting Point,
The Secretary of Steak and The Commander In Beef