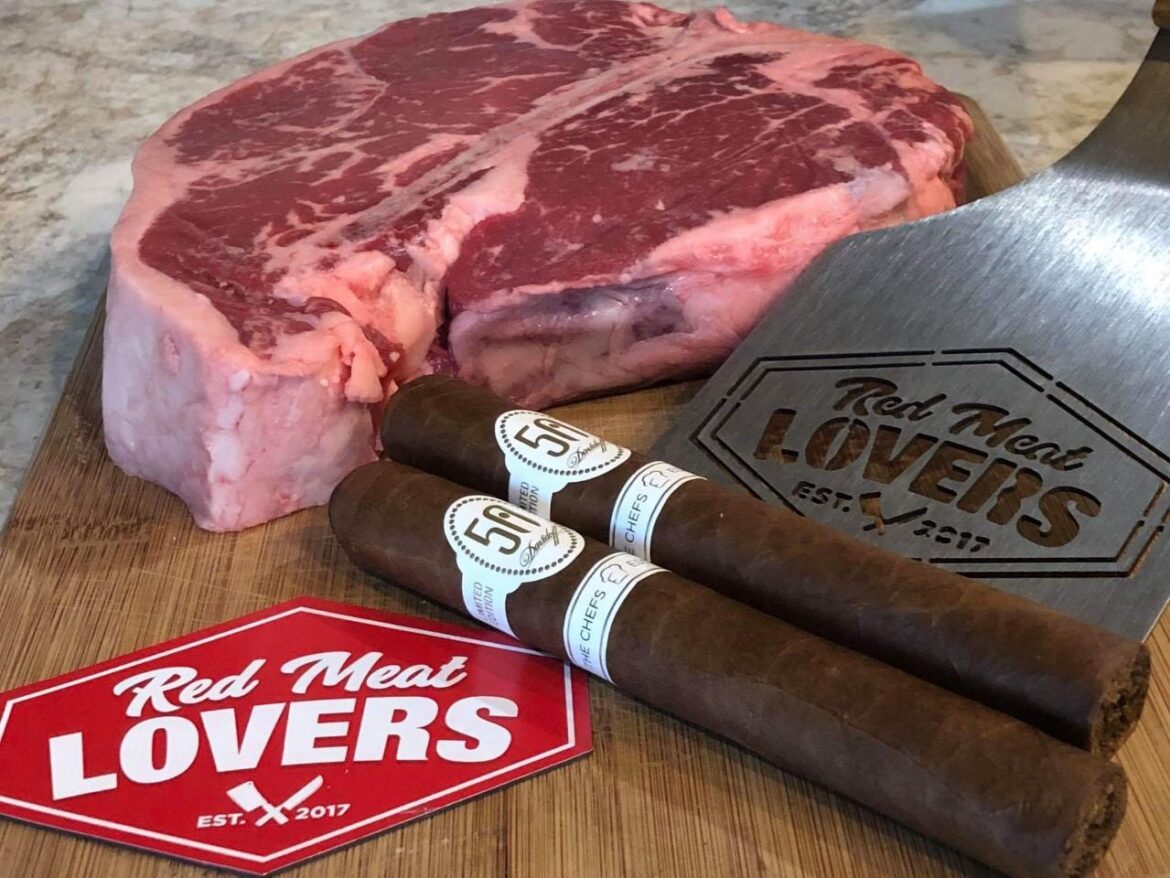 Best of all the worlds, 4 star food from Saddle River Inn, cigars by Davidoff and Red Meat Lover's Club
We come together for an epic dinner via Davidoff Cigars, Red Meat Lover's Club and the 4 star Saddle River Inn in Saddle River, NJ.
An amazing meal will be delivered to you via next day air.
This dinner will come with the Secretary of Steaks 3 favorite cigars
APPETIZER
local burrata, tomato fondue, ramp pesto, 20 year balsamic, basil
Brulee
ENTREE
short ribs
prime, braised, wild mushroom bordelaise (served medium rare)
SIDES
gorgonzola dolce creamed spinach
roasted garlic whipped Yukon potatoes
Red Meat Lover's Club "The Ribeye" by Steve Saka
DESSERT
Butterscotch bread pudding & salted caramel sauce
Artisanal bread selection citrus scented olive oil for dipping
Unicorn
Special Event Notes:
Dinner will be shipped via next day air from Saddle River Inn.
Dinner will be for one person, multiple packages can be ordered.
Dinner will include a special tasting seminar on cigars and a steak cooking lesson from Chef Jamie Knott, Owner/Chef of Saddle River Inn.
Cigars will be shipped from Smoke Inn
Cost:
$195 per package