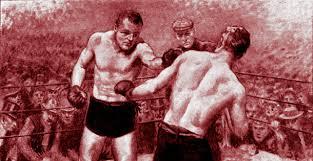 We will crown a bbq rib and boxing champion during this delicious "meating". Multiple BBQ vendors competing for the RMLC championship belt.
We gather to watch gladiators box and BBQ heroes compete. This night at the Delray Boxing Center will focus on two things…bbq ribs and boxing.
We will surround the ring with steaksman feasting on glorious racks of ribs.
This night will be truly unique. Multiple boxing matches and multiple bbq offerings.
Who will reign supreme? Whose bbq will be the most flavorful? Who will win?
We will have "professional" judges, all focused on bbq ribs.
A special people's choice prize will be had, every guest gets a voting token.
Extra voting tokens will be sold for charity!
The boxers will offer entertainment and The Secretary of Steak will offer the meats.
Restaurants slated …..Mistah Lee BBQ, Okeechobee Prime BBQ, Pig Sty, M.E.A.T Eatery and make a surprise amateur enthusiast…more will be added (subject to change)
Wanna be a judge? That ticket is available as well! WIth a portion of sales going to our charity partner that night.
VIP seating will sell out….comes with cocktail service and a rib bone fetcher.
We will have 5 boxing fights going on (at least) over the course of the night. Winners will be picked by crowd.
All tickets come with a drink!
The smell of BBQ mixed with sweat will be intoxicating.
One of the most unique nights we have offered.
ohhhh and if you wanna smoke a cigar….one will be included in your ticket price. Casa De Montecristo will be setting up a smoking section with included cigars.
The charity partner will be Give Kids The World Village
Give Kids The World Village is an 89-acre nonprofit resort in Kissimmee, Florida that provides critically ill children and their families with week-long wish vacations at no cost.
This will be epic…..