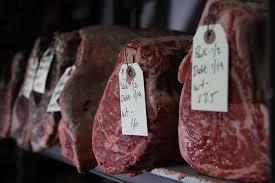 Friends and family gather to celebrate Okeechobee Prime Steakhouse, Meat Market and Prime Seafood. This menu will be incredible!
This night is over 70 years in the making. A combination of two forces, the Red Meat Lover's Club and Ralph Lewis.
The menu will be a combination of Meat Market BBQ, Prime Seafood and the flagship Okeechobee Steakhouse.
We will be enjoying a unique dinner with all 3 of Ralph's restaurants represented.
Delicious Prime BBQ, incredible fresh seafood from Prime Seafood and of course delicious steaks from the steakhouse.
As always we will be partnering with an incredibly deserving charity.
Along with our meal we will be sipping some Macallan that will be paired with each course.
We will start with passed treats and sit down for 2 entrees.
We will have a silent and live auction and this will be an incredible evening of awesome.
The Secretary of Steak