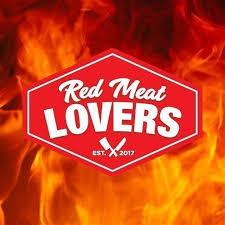 We gather and we unite in causes. This dinner will be delicious and distanced. We will be raising money for RedCon1 Foundation
This "meating" will be an amazing night of distanced steaks , amazing cigars with a menu for a great cause RedCon1 Foundation
Dinner Stations
Snake River Black Label Burgers
Smokin Hot Snake River Farms Filet Mignon Garlock Toast Steakwich Stack..
Shrimp Skewer..SEXZBACON..Buttery Soaked Challah Bun..
The Gold Medal SEXZ Philly Cheesesteak..Snake River Farms..Caramelized Onions..Sharp Provolone..Spicy Pickled Hot Pepper Relish..Smashed Basil..White Truffle A1 Sriracha Steak Sauce..
Grilled Snake River Farms Black Label Cap On Picanha..Bourbon Glazed Shiitake..
🍽 Jumbo Cut Cattle Dusted Steak House Fries..
🍽 Cast iron baked pasta & melted cheese..Wagyu fat toasted crumbs..
🍽 Rice, beans, chimichurri & charred tomato relish..
For Dessert
Dessert Bites of Assorted Awesomeness
Each feasting ticket will come with 1 cocktail ticket and our liquor sponsor tastings.
We will be raising money for RedCon1 Foundation https://redcon1foundation.com
We will have live and silent auction .
Cigars will be provided by Ash Cigar Bar and everyone will get a beautiful premium cigar.
REDCON1 FOUNDATION
"Our goal is clear; make a positive and dramatic impact on the families of our United States Military Heroes." – Hon. Robert Wilkins, President
Redcon1 Foundation, Inc. is registered as a non-profit corporation in the state of Florida