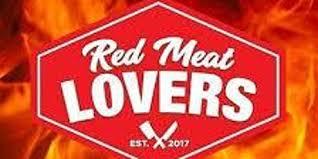 The Secretary of Steak of the Red Meat Lover's Club has tapped Navy Beach to present an iconic "meating" for the Navy SEAL Foundation.
Steaksman,
In we have a few goals in life….(in no particular order)
1. Make sure our family is safe, happy and protected.
2. Eat as much bone in ribeye as possible
This evening will be as special as any day you can remember…the setting is completely exclusive, it will be the equilvent of eating dinner on the roof of a 747 airplane at 30,000 feet in the air (not many people have done it)
June 18th, your Secretary of Steak will make sure that you are so over the top happy, satiated…..the only thing to do after this dinner is to stroll to pop up cigar lounge for dessert and cigars for the first ever after dinner great smoke.
We will be feasting at Navy Beach, iconic backdrop of an iconic meal.
This dinner's charity will be the Navy SEAL Foundation.
We will introduce the executive that makes this club run at the highest level
E……Everyone will be blown away buy the amount of deliciousness we have in store for all guests
P……Pouring bourbon in 3 fingered levels will be commonplace
I…..Insead submitting to society's norms of eat in moderation and "healthy" you will thumb your middle finger high in the air and yell"another round of ribeyes"
C….Can it get any better? will be whispered in hushed tones in the back of your mind as we laugh, drink and smoke.
Man this is fun and every event will be better then the next….YOU WILL BE BLOWN AWAY BY THIS ONE
Get ticket early…….we are grilling and we are living our best life.
All silent and live auction proceeds will be donated to Navy Seals Foundation.
In bone in ribeyes we trust,
Your Secretary of Steak