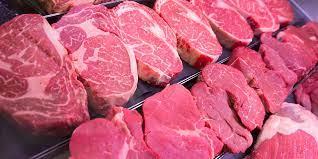 The venue is a first ever…the dinner is for one of our own…the moment will be special, unique and flavorful. No steak will be safe.
When you work in restaurants, co-workers become family. When a family member becomes sick, everyone feels it.
Potions in Motion is our "go-to" caterer, our secret sauce, they bring the Secretary of Steak's meat dreams into techi-color.
This "meating" will be delicious, dynamic and for our friend Kevin Sullivan, head grill chef of Potions In Motion….which makes him the most important person ever in the history of meat.
The dinner will be heavy…..constant parade of meat. (sexzchef is rolling out all the meats to get everyone in a giving mood)
All money raised will be given to Kevin.
Bottom line……Kevin needs some financial help to face a prostate cancer diagnosis and recovery. First bill of Kevin's is $18,000 and that IS OUR RAISE GOAL.
Kevin has to refinance his home to raise the money for this…and as a friend, we gotta help.
As a club we do what we do….WE UNITE IN CAUSES.
You will eat well this night, you will smoke well this night, you will cocktail well this night and you will tell every one of your crew…..you won't believe the amazing time I had last night.
The Venue…….the catering headquarters of Red Meat Lover's Club. We will make it a one night only "Meatsville" the dream village of the Commander In Beef
Food Menu….
Everything
Cocktail menu
Everything
Love,
The Secretary of Steak and The Commander In Beef