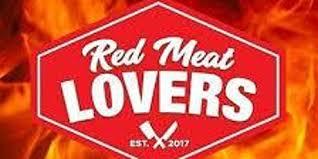 For the first time ever Red Meat Lover's Club Meats Las Vegas. Nicole Brisson of Brezza will be piling the large format meats high.
Once in a while some things are meant to be…..paths intersect. When Chef Nicole Brisson, the official meat chef of the glorious bovine of Las Vegas, and the Secretary of Steak of the Red Meat Lover's Club come together to have the inaugural "meating" of the Red Meat Lover's Club Las Vegas.
Our goal is to create the meatiest dinner Las Vegas has ever witnessed.
This night will be super epic…. we will be serving ALL THE MEATS, large format stations, sharp knives and serious beef consumption.
The cause will be right and our signature live, silent and raffle will be raising money for a noble cause.
Cigar encouraged by the handful, plates of beef encouraged to be piled high, buckets of bourbon and other brown spirits served aggressively and offered.
Chef Nicole will be aging and priming meats all spring and into summer for this history making "meating."
We will create a VIP rare meat room for select guests and will slice the most unique offerings ever seen on the Strip
"Strips on the Strip"
Sponsors will be celebrated and focused on.
Will this be the best cigar beef feast ever? That's the goal