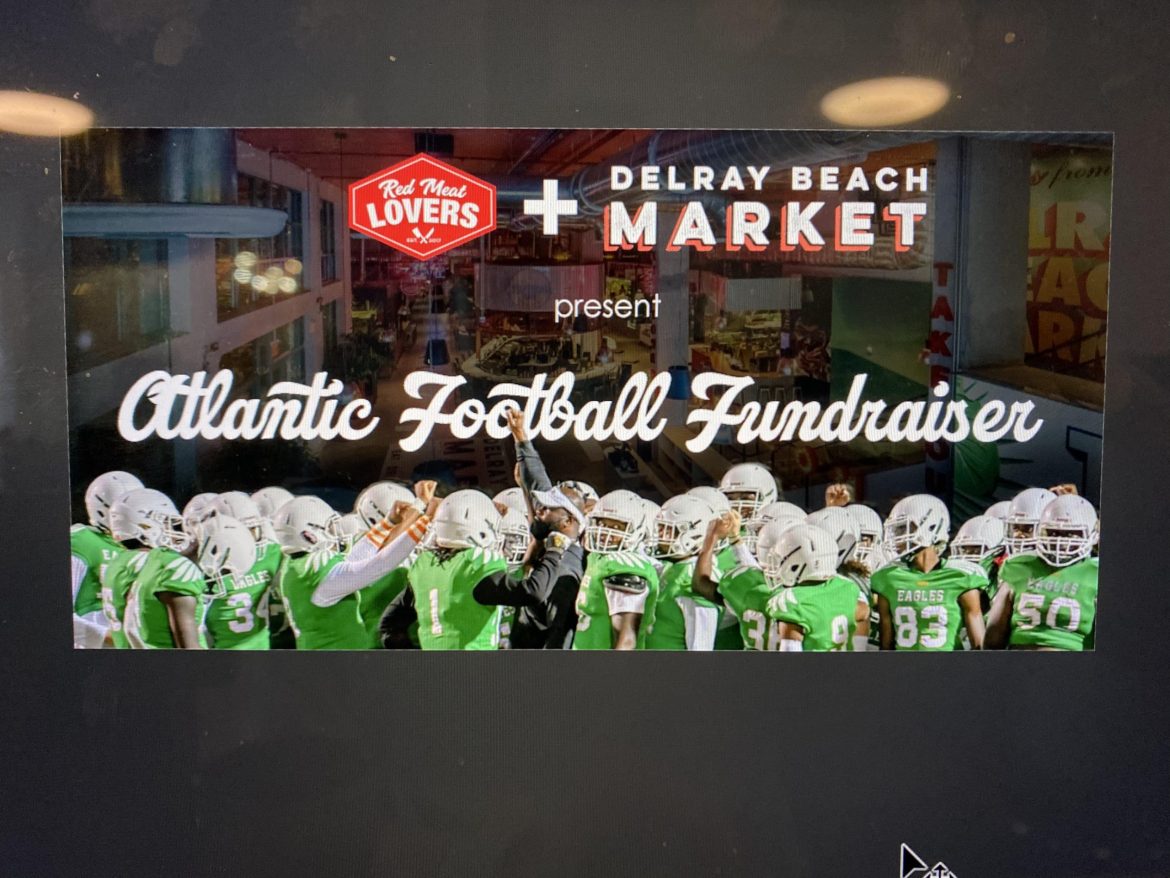 RMLC will create the ultimate night and takeover this amazing new market 2nd floor . We eat, connect and help local football team
Red Meat Lover's Club and Best of Delray Beach unite at the Delray Beach Market for the most epic culinary night for our 2nd annual "meating" for Atlantic High School
Delray Market Food Hall (amazing gastronomic destination) will be the setting for a 2nd floor buyout and menu throwdown .
Red Meat Lover's Club has curated a unique menu from Delray Beach Market's food hall offerings.
This is the real culinary touchdown.
The cause is local and right, our local football program. Through auction we will help raise needed funds to pave the way for our next generations football leaders.
The night will be an exclusive eating moment exclusive to Red Meat Lover's Club of the best food hall South Florida has ever seen.
DJ Alex The Host will be will be spinning and making sure each guest is living there best life.
Tastes here, bites there and sips will make this evening a history making event
The Menu will be unlimited bites of the top food hall restaurants.
High School football players parents will be helping during the night. Each player has a story but the common denominator is the team.
With the help of Jamael Stewart , Atlantic's football coach we will raise valuable funds for special projects for the team through silent/live auction and raffle.
This will be a great night of food, drink and philanthropy .
Casa De Montecristo will be setting up a special give away for us. Thank you for being a Partner In Prime and sponsor for the evening.
RMLC will be including one ticket for a beer, wine or cocktail. Non alcoholic beverage will be included.
Thank you to Lee Cohen of 1(800) Call-Lee for the introduction to the local high school football team
Thank you to our sponsors ……with them, we are not a club
Matthew H Maschler Signature Real Estate Companies
Apple Insurance and Financial Rick Jultak
Diamonds East International Ken Mordechai
Seth Ellis Ellis Law for trusts and wills
Michael Dill Action Coach Michael Dill
Lindsey Inserra ShopRite
Yoni Miller Israel Discount Bank בנק דיסקונט
Edwards Aged Meats
Adam Honig Thermoset Roofing
Mike BJr Cornerstone Homes
Joshua Passman SoFlo Public Adjusters
U.S. Navy
Gardens Wealth Management David Schnall
Casa De Montecristo Brad Winstead
1800CallLee Lee Cohen
Redcon1 Gym
Van Kirk & Sons Pools & Spas
Joshua K. Friedman Jason A. Brodie Brodie & Friedman, P.A.
David Silver Silver Miller
Jack Chadam @cbiz
Jeff Koslow @koslow on the go
Smoke Inn
Joe Cohen Prime Motors
HGreg LUX