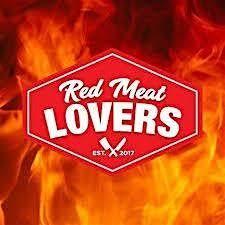 RMLC will create the ultimate Super Bowl of Beef with a night as of amazing as we eat, connect and help our local football team.
Red Meat Lover's Club and Best of Delray Beach and Lee Cohen of 1 800 Call Lee unite at the Delray Beach Market for the most epic culinary night for our 3rd annual "meating" for Atlantic High School
Hagerty Garage and Social will be our setting and host.
Red Meat Lover's Club has curated a unique menu from the best restaurants in Palm Beach
This is the real culinary touchdown.
Menu Highlight include
Carved brisket station with sides
Slider station from the chefs kitchen with 3 different types of delicious
ButterBelly Cookies including Red Velvet, Chocolate Chip and Oreo
The cause is local and right, our local football program. Through auction we will help raise needed funds to pave the way for our next generations football leaders.
The night will be an exclusive eating moment exclusive to Red Meat Lover's Club
DJ Alex The Host will be will be spinning and making sure each guest is living there best life.
Tastes here, bites there and sips will make this evening a history making event
The Menu will be unlimited bites of the top food restaurants.
High School football players parents will be helping during the night. Each player has a story but the common denominator is the team.
With the help of Jamael Stewart , Atlantic's football coach we will raise valuable funds for special projects for the team through silent/live auction and raffle.
This will be a great night of food, drink and philanthropy .
Casa De Montecristo will be setting up a special give away for us. Thank you for being a Partner In Prime and sponsor for the evening.
Thank you to Lee Cohen of 1(800) Call-Lee for the introduction to the local high school football team
Thank you to our sponsors ……with them, we are not a club