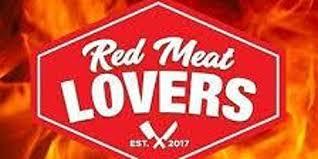 The Secretary of Steak has united 3 butcher shops into 1 amazing night. We will do this with a backdrop of exotic cars and beyond.
Red Meat Lover's Club unites 3 of the Secretary of Steak's favorite butcher shops.
Okeechobee Meat Market of West Palm Beach, Easy Meat of Boca Raton and Josh's Meats from Miami will come together and present 1 cut of meat. One offering to our steaksman. They will put there best hoof forward and will look for complete meat satisfaction on our faces.
The meal will start off passed with creations by Sexzchef of Potions in Motion, maybe a special guest of 2 will bring out their food offerings….
The meal will then commence over 3 stations, three butcher shops will create a meal feast at their respective stations.
Sexzchef will also be grilling a special supplement Wagyu steak for selection steaksman that purchase the wagyu ticket.
Steaksman will consume from every station.
This night will help benefit the National Fallen Officers Foundation , a cause near and dear to the Secretary's heart by raising important funds through auction (live, silent and raffle).
Dessert will be by Sugah Cookies, the empress of sweets.
The setting will be Excell Auto, Ferrari, Rolls Royce and Karma's will be fitting neighbors for this classic night.
The National Fallen Officer Foundation https://www.nationalfof.org/about is a 501(c)3 police-support organization designed to assist the families of law enforcement officers killed in the line-of-duty nationwide. The National Fallen Officer Foundation's strategic mission is to: raise awareness about threats to officer safety, provide advocacy in support of "fallen officer" families, and to provide financial assistance to all impacted families. The National Fallen Officer Foundation will also provide education and support programs that encourage law enforcement and community engagement. The National Fallen Officer Foundation operates in an "exclusive" space considering that its services are offered free of charge; there are no membership requirements associated with receiving the benefit; nor will there be any restrictions placed on donations made to families.