Last night RED MEAT LOVER'S CLUB had our Ultimate Night of Ferrari, Red Meat, Macallan and Casino event and as always it was a very PSYCHOTIC EXPERIENCE to say the least.
We want to thank Ferrari-Maserati of Fort Lauderdale for hosting the event.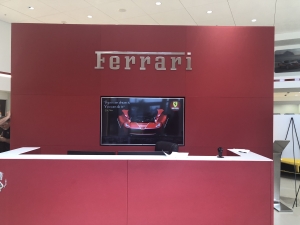 There were a variety of cool and exciting experiences at the event.
From massages,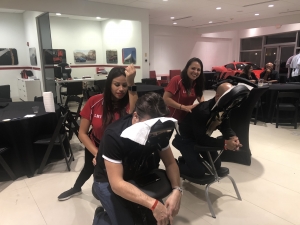 to casino tables where members played Roulette, Black Jack and Texas Hold'em,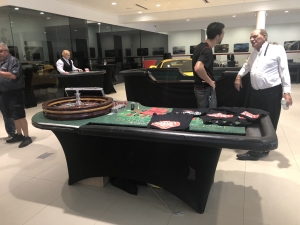 let's not forget the Macallan Girls.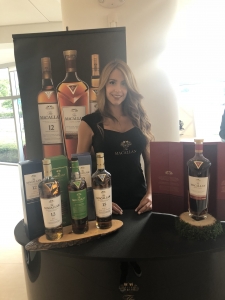 The night was filled with unbelievable taste sensations:
First up:
The CANDIED BACON BITES (what the !@$$??? Jason) a 10 on the PSYCHOMETER!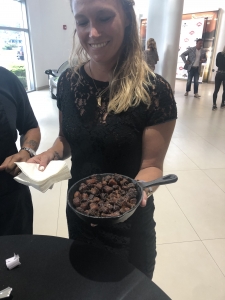 Followed by the CHARCUTERIE table that had more variety of fine meats and cheeses than I have seen in a long time. When was the last time you had OLIVE LOAF!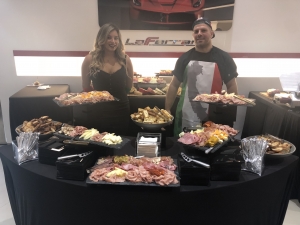 The VEAL PASTRAMI SLIDERS, yes I said VEAL ,and the lollipop chicken(Jason will NOT reveal the recipe) another hit at the event!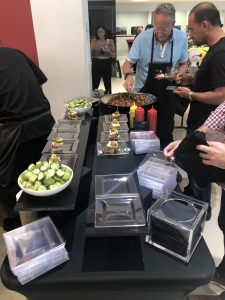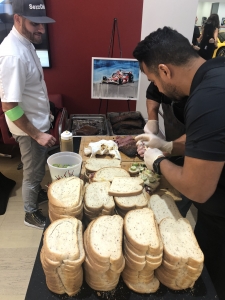 Then the for the finale………….. BRING ON THE MEATS!
THE BRISKET which fell of the bone it was so tender.
The FILET MIGNON,  stuffed with mushrooms and jalapeno's. (nailed the heat of the jalepeno just right!)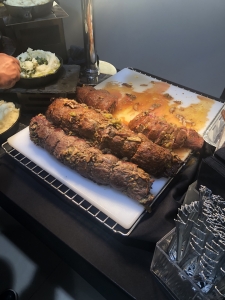 The STRIP cooked to medium rare PERFECTION!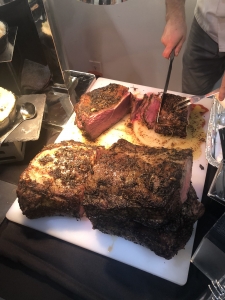 Let's not forget the sides boys.
TRI -COLORED TOMATO SALAD AND NOT 1 BUT 2 KINDS OF WHIPPED POTATOES:
With BLUE CHEESE or With GARLIC.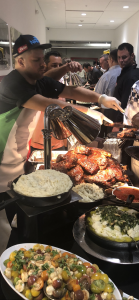 And then dessert brought in by SNOWFELLAZ.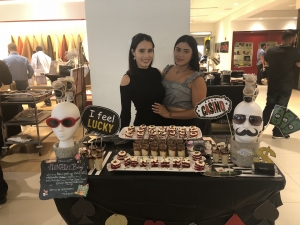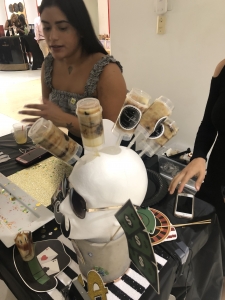 I just have to say their BREAD PUDDING push-up-pops were another 10 on the PSYCHOMETER. Give me that and the butter cake and its over!
The night continues with the masses enjoying food, drinks, gambling and laughter.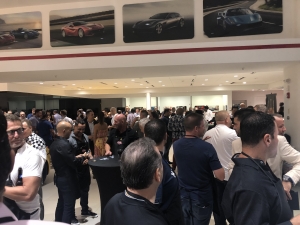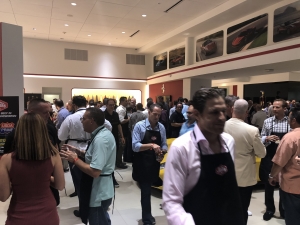 Surrounded by Ferrari's mingling in the showroom with our members.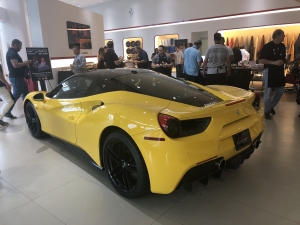 Aside from having fun, money was raised for the GEORGE SNOW SCHOLARSHIP FUND.
Over $12,000 was raised at the event,which will help those in need get the college education they truly deserve.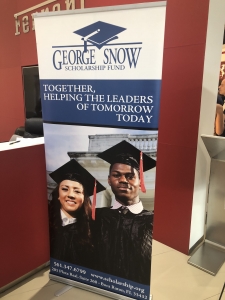 There was also an auction, where members could walk away with golf packages,tickets to future Red Meat Lover's events, tickets to Miami Dolphin games, Ferrari paintings and let's not forget THE GOLDEN TICKET. This is a full year of RMLC's events!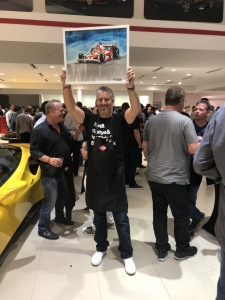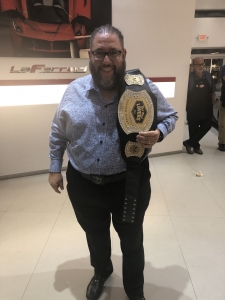 Shout out to EVAN DARNELL, our SECRETARY of STEAK and his team!
BRANDON
POTIONS IN MOTION- JASON and JOSH
and all who helped put this PSYCHOTIC event together.
Hope to see everyone at our next event.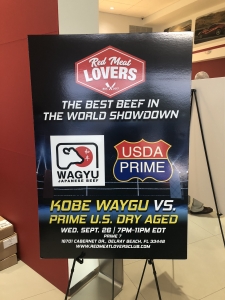 Don't forget to buy some of the gear.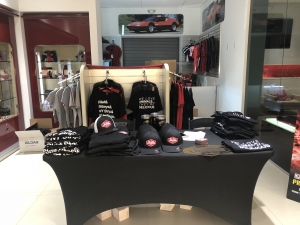 Look for more posts from the PSYCHO FOODIE as I venture out into the world of food and share my PSYCHOTIC experiences with all of you! Until then, stay PSYCHO South Florida!